Read Time:
1 Minute, 45 Second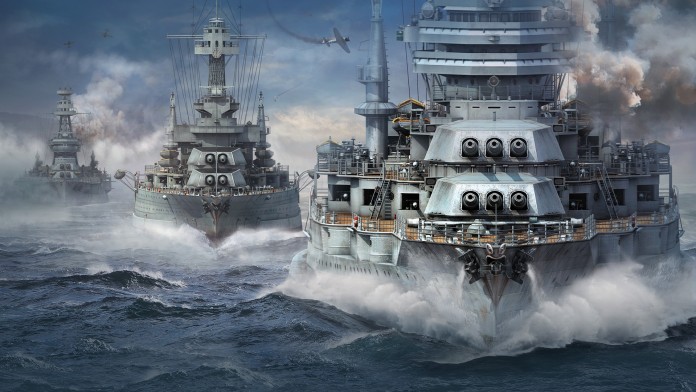 Wargaming Announces "Project R" for World of Warships
Players can join forces to unlock a special vessel and other in-game rewards
January 18, 2016 — Wargaming today announced "Project R", the brand-new community campaign for World of Warships, is now live. In "Project R", players must reach various milestones to earn Pearls, which they use to rebuild the famed Japanese destroyer Kamikaze with unique camouflage, as well as unlock fantastic in-game rewards.
"'Project R' is a great opportunity for us to engage with the vibrant World of Warships community and provide great content in a fun way," said Jacek Pudlik, Associate Publishing Producer, Wargaming Europe. "We're all looking forward to seeing just what the fans of the game are capable of who the really standout players will be."
To earn Pearls, captains must challenge special "Project R" in-game missions. By completing these missions and achieving various milestones, they can also earn credits, Premium Account, camouflage and other boosts which are based on an individual's contribution. What's more exciting: if the community reaches the milestone of 10 million, Kamikaze will be completed and 2,000 Japanese destroyers will be randomly given to participants who collected 150 Pearls or more.
"Project R" lasts for six weeks, giving the whole community a boatload of time to band together and scourge the oceans in search of awesome rewards.
Action Stations!
To register to take part in "Project R" and for more information, please visit the official World of Warships portal: http://worldofwarships.eu
About World of Warships
World of Warships is a free, historical, online combat game from Wargaming. Command a massive naval fleet featuring some of history's most iconic war vessels, level up important tech modules and prepare to dominate the oceans in World of Warships.
With four classes of ships, myriad upgrades, and strategically designed environments, the action never ends and every match is a unique experience.
World of Warships brings players endless hours of strategy, tactical gameplay and pulse pounding combat!
Source: https://www.gameogre.com/wargaming-announces-project-r-for-world-of-warships/
This week on All Things Nintendo, Brian is joined by the New York Post's mixed-martial arts reporter, co-host of the Ground & Pwned podcast, and former games journalist Scott Fontana to preview the upcoming holiday gaming season. The two go month by month, breaking down the most exciting releases on the horizon on Nintendo Switch, starting with the first week of October. If you'd like to follow the people from this episode on Twitter, hit the following...