Read Time:
1 Minute, 39 Second

This week's new ACA NeoGeo classic from SNK and Hamster is the action game Shock Troopers 2nd Squad ($3.99) on both iOS and Android. Shock Troopers has already been released through SNK and Hamster's ACA NeoGeo series as well. Shock Troopers 2nd Squad debuted back in 1998 featuring four mercenaries trying to take down a massive corporation. Shock Troopers 2nd Squad also features vehicles as a part of the gameplay giving players another bit of freedom with gameplay alongside the branching paths. As with other releases in Hamster's ACA NeoGeo series, Shock Troopers 2nd Squad has many modern conveniences as detailed in Shaun's reviews of other releases that you can read below. Hopefully Hamster keeps up this pace of bringing classics to iOS and Android each month at half the asking price of the console versions. Check out a screenshot from the Android version of Shock Troopers 2nd Squad ACA NeoGeo below: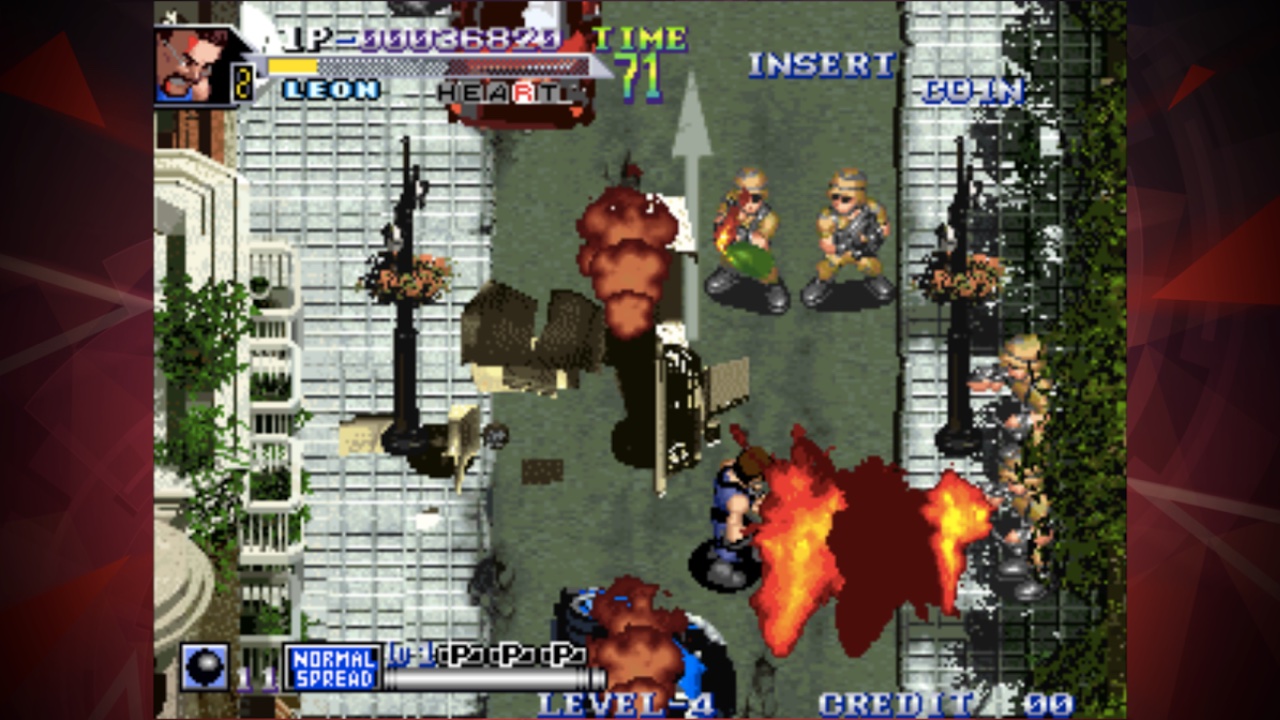 Check out Shock Troopers 2nd Squad ACA NeoGeo on the App Store for iOS here and Google Play for Android here. I'm still hoping we get some bundles offering a discount on many of these games together since it is unlikely we see many discounts going by the console versions. Shaun has reviewed most of the releases so far in the ACA NeoGeo series on iOS. Check out his reviews for Samurai Shodown IV here, Alpha Mission II here, Metal Slug 5 here, Shock Troopers here, NAM-1975 here, ZED BLADE here, PUZZLED here, The King of Fighters 2002 here, Big Tournament Golf here, King of the Monsters here, and Last Resort here. Check out the official website here. What SNK classic would you like to see arrive on mobile next through this series and will you be buying this one?
Source: https://toucharcade.com/2022/04/13/shock-troopers-2nd-squad-aca-neogeo-mobile-download-google-play-app-store-ios-android-price-controller/
This week on All Things Nintendo, Brian is joined by the New York Post's mixed-martial arts reporter, co-host of the Ground & Pwned podcast, and former games journalist Scott Fontana to preview the upcoming holiday gaming season. The two go month by month, breaking down the most exciting releases on the horizon on Nintendo Switch, starting with the first week of October. If you'd like to follow the people from this episode on Twitter, hit the following...