Read Time:
2 Minute, 59 Second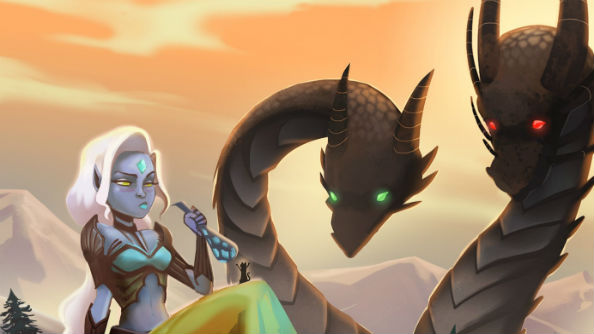 Jagex Games Studio clicks with AdVenture Capitalist creators Hyper Hippo for RuneScape: Idle Adventures
Have a glorious RuneScape-themed adventure in just a few moments each day
● New RuneScape-themed idle game coming soon to desktop, mobile and tablet.
● RuneScape: Idle Adventures to bring questing to idle adventurers.
Wednesday 17th February 2016 – Cambridge, UK – Hyper Hippo, the fun-time developers of the wildly popular capitalism simulator AdVenture Capitalist, and Jagex Games Studio, creators and custodians of RuneScape, the multi-award winning fantasy online adventure RPG celebrating its 15th anniversary this year, today announced a partnership that will see the creation of RuneScape: Idle Adventures. This multi-platform game will deliver a miniature RPG experience unlike any other, one that enables players to enjoy a RuneScape-themed adventure in just a few moments each day – anywhere, anytime.
Now in development at Hyper Hippo's 25-strong studio in British Columbia, Canada, RuneScape: Idle Adventures is due to arrive this spring on Steam with mobile editions to follow. RuneScape: Idle Adventures marks the first time Jagex has worked with an external development partner to produce a new RuneScape-themed title.
In RuneScape: Idle Adventures players take on the role of a magnificent new RuneScape hero who sets out to nurture the world through noble efforts, including nothing less than fishing and growing cabbage. Players can look forward to the joys of RuneScape questing and monster fighting seen through a very different pair of eyes, dealing with beloved characters and mortal enemies alike. The game builds on the magic found in AdVenture Capitalist, where players with little time enjoy the many benefits of playing a game that plays itself.
With RuneScape: Idle Adventures, Hyper Hippo brings its hugely popular game design style to RuneScape's fantasy world. The team's most notable title, AdVenture Capitalist – the game that puts the fun in hedge fund, is a long-reigning top game by player count on Steam and is featured regularly on mobile stores with over 10 million downloads to date.
Said Lance Priebe, CEO, at Hyper Hippo:
"We're huge fans of RuneScape and have great respect for its lore and heritage. By working closely together with the amazing storytellers at Jagex, we believe Runescape: Idle Adventures brings a depth to idle games that will be a game changer."
Said Phil Mansell, VP of RuneScape, at Jagex Games Studio:
"The emerging idle genre is starting to make a real impact, with novel gameplay experiences propelling idle games into the Steam and mobile top charts. We think there are lots more innovative experiences to come, especially when blending narrative and RPG aspects with idle gameplay."
"We love giving gamers the opportunity to have adventures with RuneScape in unexpected ways and idle gaming is an ideal way to deliver this. To take it there we needed to work with the best – the makers of the breakout success Adventure Capitalist. Our partnership with Hyper Hippo will make for a surprising mash-up of RuneScape's lore, characters and realms and idle gaming."
The collaboration between Jagex Games Studio and Hyper Hippo was announced as RuneScape celebrates its 15th year of creating adventures for its millions of players. RuneScape: Idle Adventures joins Jagex's epic strategy card game, Chronicle: RuneScape Legends currently in beta, as a further RuneScape-themed title that extends the world of RuneScape gaming.
RuneScape: Idle Adventures is heading to PC Steam this spring with mobile and tablet editions to follow. Gamers can follow the latest updates on the game by following @rsidleadv
Source: https://www.gameogre.com/runescape-idle-adventures/
This week on All Things Nintendo, Brian is joined by the New York Post's mixed-martial arts reporter, co-host of the Ground & Pwned podcast, and former games journalist Scott Fontana to preview the upcoming holiday gaming season. The two go month by month, breaking down the most exciting releases on the horizon on Nintendo Switch, starting with the first week of October. If you'd like to follow the people from this episode on Twitter, hit the following...