Read Time:
1 Minute, 45 Second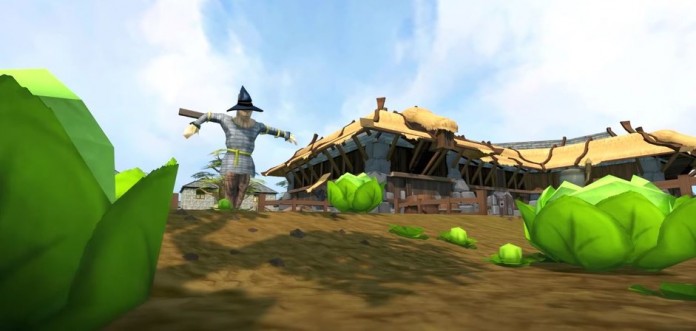 Cambridge, UK – June 22, 2016 – Fifteen years after they created RuneScape, the original trio of brothers – Andrew, Paul and Ian Gower – have returned to the world of Gielinor with a new quest, launched today, as part of the game's yearlong anniversary celebration. Dubbed, somewhat inevitably, the 'Gower Quest' is an all-new mission dedicated to disappearing cabbages and three familiar cabbage mages. Packed with nods and winks to vintage RuneScape memes and jokes, Gower Quest is a fond love letter from the game's creators.
A free-to-play quest that enables the broadest range of players to celebrateRuneScape's rich legacy and future, Gower Quest takes adventures through cabbage fields and beyond to experience a tale that's sure to tug heartstrings. Featuring new rewards, including a brand new god sword forged in the name of the cabbage god, Brassica Prime, Gower Quest is like no other!
To view the official Gower Quest trailer, please visit: https://www.youtube.com/watch?v=J8LXooAu9cY
"Bringing back the three brothers to design a celebratory quest has been simply fantastic, and we're already hearing from players how nostalgic and wonderful Gower Quest is for them," said David Osborne, lead designer, RuneScape. "We're grateful to Andrew, Paul and Ian for returning to RuneScape for one more occasion as guest designers on this epic quest. Fifteen years is a phenomenal milestone — so few MMORPGs have ever reached it, and fewer still get there while experiencing a resurgence in player numbers!"
"Without the Gowers, we would not have RuneScape, and there would be no Jagex," said Mark Ogilvie, design director, RuneScape. "I've been working on RuneScape for 14 years now, and treasure many, many fond memories of working at the near-dawn of Gielinor and its lore. This quest harks back and pays homage to some key events and characters from across the game's history, and is the perfect way to celebrate its milestone anniversary."
Source: https://www.gameogre.com/original-runescape-devs-return-for-anniversary-quest/
0
0
During our recent interview with Overwatch's Vice President, Jon Spector, we asked the executive a few additional questions about developing sustainable revenue streams for free-to-play games. Titles like Fortnite and Warzone have popularized collaborations with major brands like Dragon Ball Super, Attack On Titan, and Snoop Dogg, so I was curious if the Overwatch team would consider it.  "We've seen some really fun examples out there of games working with other brands or other games," Spector...