Read Time:
1 Minute, 24 Second

During the Xbox Bethesda Showcase this weekend, Microsoft announced a partnership with Riot Games to bring various perks to mobile and PC players who subscribe to Xbox Game Pass and play Riot Games titles. These include League of Legends: Wild Rift (Free), Legends of Runeterra, and Teamfight Tactics on mobile and PC with League of Legends and Valorant on PC. This partnership is a huge deal because of how much value players of those games will get for no extra cost assuming they already subscribe to Xbox Game Pass. These include champions, bonuses like the Foundations Set, and agents depending on the game and platform.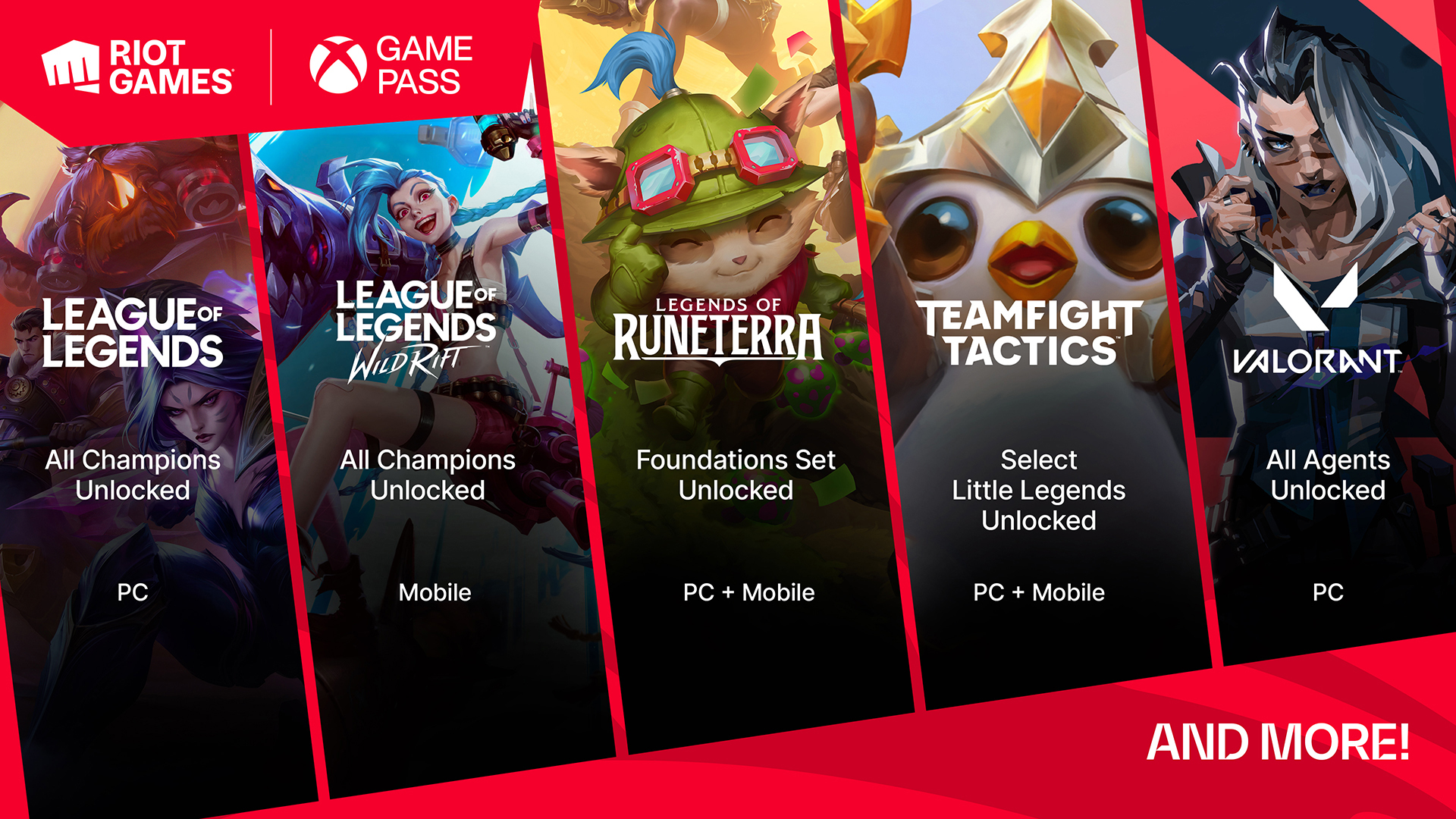 The unlocks include League of Legends: Wild Rift players getting all champions unlocked, Legends of Runeterra players getting the Foundations Set, Teamfight Tactics players get select Little Legends, League of Legends PC players getting all champions unlocked, and Valorant PC players getting all Agents. These perks will roll out later this year and you will only need to link your Xbox Game Pass account with a few details and comparisons on linking mentioned by Joe Hixson at Riot Games. While this might not matter to those who don't play these games, they are massively popular and it just shows how much money Microsoft continues to invest into getting more subscribers into its ecosystem. Do you pay any of these games on mobile or PC and will you be subscribing to Xbox Game Pass for these bonuses assuming you already aren't a subscriber?
Source: https://toucharcade.com/2022/06/14/xbox-game-pass-league-of-legends-all-champions-unlock-wild-rift-mobile-teamfight-tactics-valorant-ios-android-runeterra-microsoft-bethesda-showcase/
Rowing Blazers, a New York-based clothing brand, has announced a new line of Sonic the Hedgehog apparel. The collection draws inspiration from Sonic's aesthetic from the 1990s, with graphics inspired by art from the time. Those who are interested in the collection can look forward to clothing items like a cotton sweater with Sonic's image, a zip-up polar fleece, heavyweight rugby jerseys, a French terry loopback hoodie, cotton tees, and mesh shorts. The line also...