Read Time:
1 Minute, 38 Second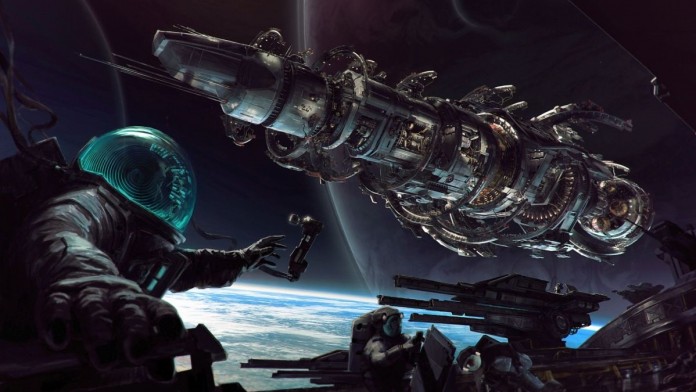 Get Fractured Space for Free this Weekend—And Keep It Forever
Guildford, 29th January 2016. Edge Case Games, developers of the tactical space MOBA, Fractured Space, today announced that it is celebrating the game's progression toward launch with a Free Weekend on Steam. Players who download the game this weekend will keep it forever with no additional cost required. Edge Case also today unveiled a visually dazzling new trailer showcasing Unreal 4 engine capabilities.
This week's Fractured Space update delivers performance and gameplay enhancements and resets the game's Tech Tree to its final version—all ships, experience and credits unlocked from this point forward will be reflected in the final game, planned for full release later in 2016. The reset puts all players at level one as they start building a fleet of the game's gigantic capital ships by successfully engaging in team-based online battles.
"Today's update brings us one step closer to the full release of Fractured Space and we want to celebrate the game's progress by giving everyone a chance to play and own the game for free," said James Brooksby, CEO of Edge Case Games. "Whether you have played in the past or not, this is a great moment to start your adventure with Fractured Space, with a chance to make your mark as a new Captain on equal footing with all players."
Fractured Space is a team-based space combat game fought in gigantic capital ships with the intensity of a shooter and the big-picture-thinking of a strategy game.
Originally launched on Steam Early Access in November 2014 to critical and commercial success, Fractured Space has attracted over 400,000 users as the game continuously evolves using an open development model where the community is encouraged to talk directly to the development team, highly influencing the development of the final game.
Source: https://www.gameogre.com/fractured-space-for-free-this-weekend/
Rowing Blazers, a New York-based clothing brand, has announced a new line of Sonic the Hedgehog apparel. The collection draws inspiration from Sonic's aesthetic from the 1990s, with graphics inspired by art from the time. Those who are interested in the collection can look forward to clothing items like a cotton sweater with Sonic's image, a zip-up polar fleece, heavyweight rugby jerseys, a French terry loopback hoodie, cotton tees, and mesh shorts. The line also...