Read Time:
1 Minute, 39 Second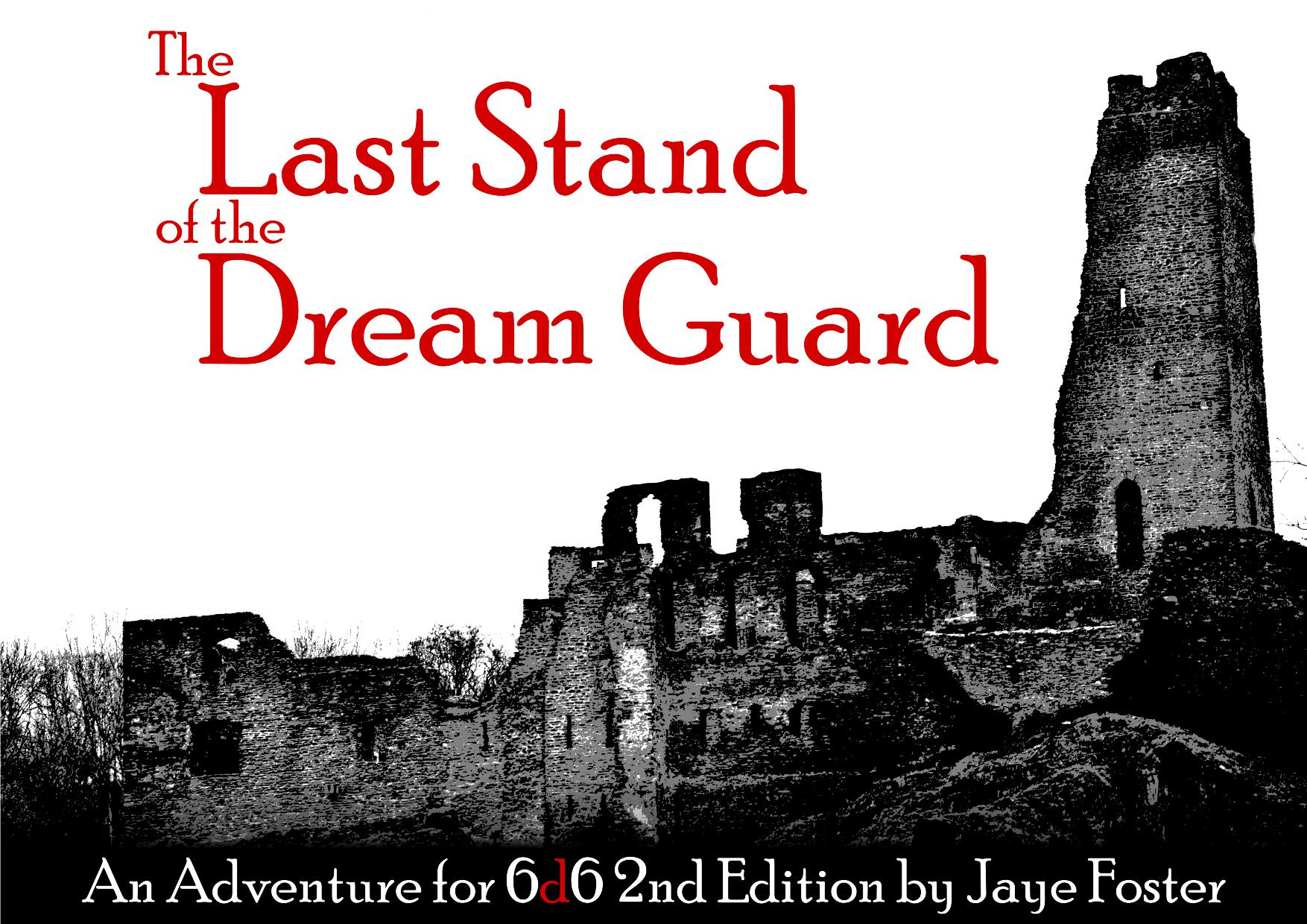 The Last Stand of the Dream Guard is a tragedy and the newest adventure for 6d6 2nd Edition. It will be available from the 6d6 store on the 11th December 2019 (now available here). The adventure tells the story of the final battle of a war fought between toys and nightmares over our dreams.
The dreamlands were once a pleasant and beautiful place until the worst of humanity seeped into it. The Nightmare War has raged and raged but now the nightmares are almost victorious. All the remains of the dreamland's toy-like inhabitants are the final few members of the Dream Guard. Holed up in their last redoubt, they await their fate and the coming dawn.
The original idea for the game came from discussions about how you'd take a wholesome and happy setting like the Care Bears [link] and turn it into a tragedy about loss and failure. From there the key ideas of the toy defenders, their nightmare enemies and the final battle of a lengthy war fell into place.
I wanted the game to encourage an exploration of what it is like to fight in a battle you know you are going to lose yet have no choice but to fight anyway. I've tried to do this through the prompts and cues which focus not on the physical details of the setting but the emotions and interactions of the characters.
The art style of the book takes its lead from the cover. A washed out aesthetic of grey and black sits on a dominant white background. The only colour being flashes of a bloody red. It's a brutal and minimalist approach that highlights the text rather than overwhelms it.
The sun is setting and the nightmares come when darkness falls. How will you greet death?
Source: https://6d6rpg.com/2019/11/29/coming-soon-last-stand-dream-guard/?utm_source=rss&utm_medium=rss&utm_campaign=coming-soon-last-stand-dream-guard
0
0
So pleased was I with the previous post about potions, this post is all about adventure hooks for those potions. Jittertery – A new gang of street thieves are prowling the streets of Palperroth. They're robbing large crowds by snatching The post Adventure Hooks for Potions appeared first on 6d6 RPG. ...