Read Time:
1 Minute, 17 Second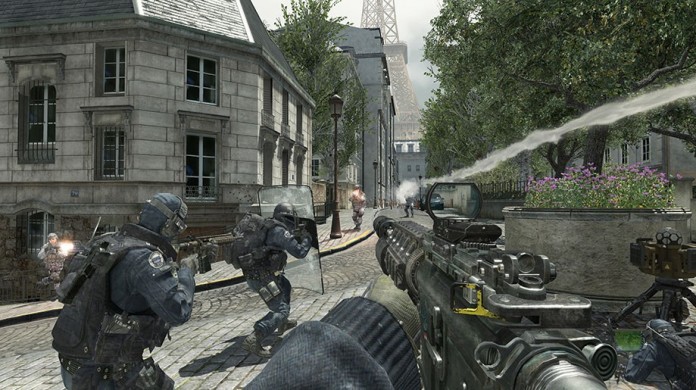 European Gaming League (EGL) are proud to bring the Call of Duty World League Challenge Division to EGL Open to London
Tuesday 23rd February Old Truman Brewery, London.
The EGL Open- London 2016 will be open to all players over the age of eighteen. A minimum of $25,000 in prize money will be up for grabs as well as a chance for teams to earn points to qualify for the CWL Pro Division and a shot at the Call of Duty Championship in fall. .
Day one will see Challenge Division teams compete in an open bracket stage, whilst eight invited EU Pro Division teams compete in a separate group stage. Challenge teams will be awarded a share of Call of Duty World League points based on their placement in the open bracket.
Day two will see the top four Pro Division teams from day one compete with the top four Challenge Division teams in a single elimination Championship Bracket, with the winning team taking home $10,000 and crowned champions of EGL Open – London 2016.
Full details can be found on our live event hub here
Glen Elliott, Founder and CEO of EGL said, "We have run many Call of Duty tournaments down the years and are thrilled to be working with Activision to take our activity to the next level. This is a real honour for our team to be awarded the opportunity to do this for the biggest game on the planet"
Source: https://www.gameogre.com/call-of-duty-world-league-challenge/
This week on All Things Nintendo, Brian is joined by the New York Post's mixed-martial arts reporter, co-host of the Ground & Pwned podcast, and former games journalist Scott Fontana to preview the upcoming holiday gaming season. The two go month by month, breaking down the most exciting releases on the horizon on Nintendo Switch, starting with the first week of October. If you'd like to follow the people from this episode on Twitter, hit the following...